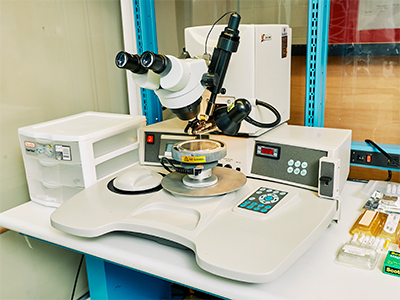 Description
The K&S 4523AD is a wedge bonder typically used for making electrical connections between MEMS or IC die and external packaging. Manual, semiautomatic and automatic operating modes can be selected for the required application.
Automated table motion with kink and reverse motion allows the user to create specific bond profiles.
MMF stocks 25μm (1.0 mil) aluminum and gold wire with wedges for 45° feed and vertical feed (deep access).