The Montana Microfabrication Facility is a resource for Montana State University, external academics, and commercial entities that provides affordable access to a range of micro and nanofabrication equipment. We support applications ranging from fundamental physics to biology, microfluidics, MEMS and MOEMS, and sensors. Our facilities include 2,200 square feet of Class 1,000 and Class 10,000 cleanroom laboratories with broad capabilities in lithography, thin film deposition, thermal processing, wet and dry etching, packaging, and testing.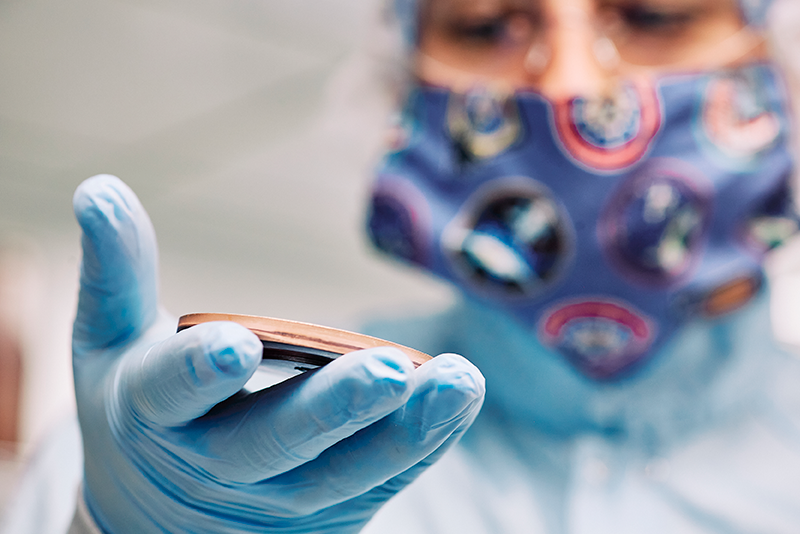 Our facility also supports integrated biological fabrication processes, with both BSL1 and BSL2 level work areas in our microfluidic expansion. Projects that require the integration of DNA, peptides, proteins, antibodies, as well as small molecules with traditional fabrication processes can be conducted in our biohazard approved areas.

Our mission is to accelerate and simplify the process of designing and fabricating micro and nanoscale devices for scientific research, device development, and prototyping. We have flexible equipment policies, professional and knowledgeable staff, and simple and efficient registration procedures. Users can work in our facility directly or contract with staff for fabrication services and consulting. Contact the Facility Manager at andrew.lingley@montana.edu with inquiries.