Lithium Niobate Dry Etch Recipe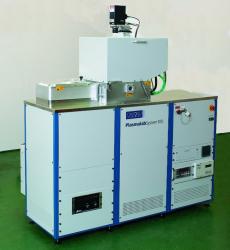 The Oxford Plasmalab ICP 100 uses CHF3, oxygen and argon to etch lithium niobate.
The etch rate seems to vary significantly but was measured at about 20 nm/min.
As etch time increases the etch seems to slow as a passivation layer is formed on the lithium niobate sample.
Attached Documents
Lithium Niobate Etch Recipe.pdf